---
Many people in poor communities are industrious, resourceful and masters of their own destiny. What they need is access to capital and a bit of support.

Our core purpose is to provide both.
We believe that by supporting entrepreneurs through microfinance, entire communities can work their way out of poverty through business development.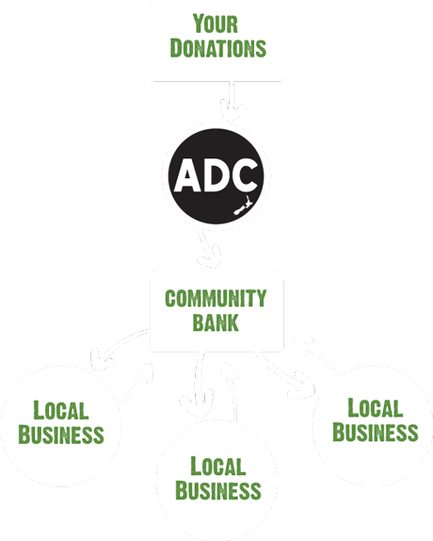 WHAT WE DO
ADC offers micro loans to skilled, enterprising communities in Myanmar and Malawi. These loans act as capital for them to start small businesses.
​
Most of us take access to credit for granted. Yet it is not accessible to everyone.Poorer people, especially in developing countries, are generally considered to be highly risky to lend to and therefore struggle to access credit from traditional banks.

They are forced to turn to loan sharks and pawn shops, which may charge interest rates in excess of 200 per cent per annum.

Credit is a catalyst for economic growth, which enables innovation and technological advance. A lack of credit means a lack of opportunity, which is prevalent in many countries where the economy is stuck in a low growth cycle with high inflation and unemployment.

ADC's micro loans give skilled, enterprising communities another option.

ADC is a co-operative charity – members who contribute funds guide how they are allocated and used. ADC prides itself on its transparency and accountability to its members.
By drinking Generosity Coffee you can support new entrepreneurs and their villages in Myanmar and Malawi.